EXISTENCE OF THE ORGANIZATION (RESCUE ARMS NETWORK-RANET)
Rescue Arms Network (RANET) is a Non Governmental organization (NGO) located in Ghana, Purposely established for investing in the people for change and developments.
Our Strategic Goals
1.
Right to the resources for a sustainable livelihood.
2.
RANET's
program will support and involve research involving social programs, strategic initiatives, and mission priorities.
3.
The
RANET
Program will collaborate with

international organizations

and associations and networks,

Advocate to provide technical assistance, as appropriate,

and

funding for our programmes
4.
RANET
's Program will promote, support, and/or establish

internship programs

, pragmatic learning opportunities, mentor- mentee relationships, and other collaborations that allow like minded organizations
1.
Right to

basic social services

.
Everybody has the right to quality education and healthcare. The spread of HIV and AIDS must be halted.
2.
Our Core aims such as Environmental protection, Women and Children, through sustainability, awareness, education, information, and best practices. would call for funding that can be used

to support RANET'S program initiatives.
2.

Our

Practical Activities
a. The Practical activities necessary for full realization of the RANET'S Program mission at a national level are: (1) data analysis, (2) strategic planning and policy; and (3) implementation.
3.
The RANET Program will report to the

funding agency

and other stakeholders
4.
The RANET

program will organize outreach/inreach programs that allow for the exchange of ideas, students, faculty, staff and other programs related to our partnership with

minority academic institutions

.
5.
Our

Program will use the brainstorming

with the RANET'S theme to inform and encourage the establishment of mutually beneficial partnerships .
6.
Mission Implementation - Partnering with the state policies and development partners policies to accomplish our mission of helping protecting humanity and the environment.

The organization become an NGO, registered with the Registrar General's department in the year 2003 with registration No G. 12, 521 having the Name RESCUE ARMS NETWORK.
Currently, the organization is carrying out its activities in Ghana (National),
The organization is also registered with Ghana Post Office (G. P. O) with registration receipt numbers C 369850 and C 369849 as News paper and Magazine respectively to help publish our objective and activities.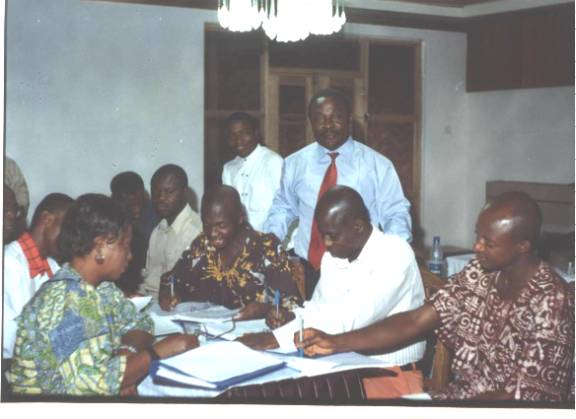 OUR OBJECTIVES


AT RANET WE COMMITTED TO:


Micro Finance (Poverty Reduction)
Women and Children / Adolescent welfare, Health and development.
Environmental protection
HIV / AIDS / TB Fight, care and support to clients